News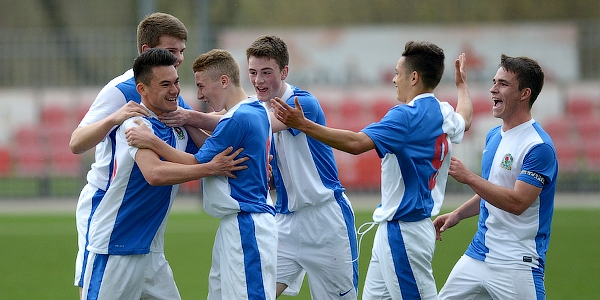 23 april 2014
News
Dynamo and Blackburn lead after the first day
Теги:
BLACKBURN
DINAMO
KRASNADAR
MONACO
RAPID
SPARTAK
"Dinamo" Minsk – "Rapid" Wien – 1:0
Goal: Burets
On the openning match of the International Youth Tournament "Spartak Cup" U-17 "Dinamo" - Minsk won "Rapid" Wien.
During the first time game took a half of the Minsk field, however it didn`t help "Rapid" to embody advantage in score. As time went by the representatives of Belorussia got used to the pitch and started to counter-attack their opponents with lunges, one of them finished with a goal. The author of the first goal on "Spartak Cup"-2014 became Roman Burets. He finished Dinamo's counter-attack after the corner kick in favor of "Rapid". The Austrian goalkeeper tried to parry the ball, but the ball dropped into the net from his foot.
"Monaco" - "Blackburn Rovers" - 0:1
Goal: Tanner
"Blackburn Rovers" were stronger "Monaco" in the first day match on "Spartak Cup"
The match between the representatives of English and French schools was really dynamic and interesting, unfortunetly not rich for goals.
The Jake Doyle's (team capitan) pass from the penalty area to Hyuga Tanner who scored the goal brougt the victory to "Blackburn".

"Krasnodar" - "Spartak" - 1:1
Goals: Vorobyov - Malikov
"Spartak" and "Krasnodar" played to a draw on the first day of the tournament
"Spartak" started a match like a host team. The Beschastnykh players had a chance to take the lead. Sidoruk from the penalty edge decided to hit the ball and not to pass to Poluboyarinov who had a better position, accuracy let Egor down.
Luckly for "Krasnodar" the ball after the netbuster of Daniil Gorokhovykh didn't get into the net. Several times the opponents were firsrt to the ball of our forward Dmitriy Malikov. "Spartak" could achieve the result at the 13th minute, when Poluboyarinov made a brilliant pass from the midfield to Malikov, Dmitriy didn't allow the defender to overtake the ball, he struck the low shot to the far corner of the goal.
The next attack could double the white-and-red advantage, but the Sokol's (defender) shot who joined the attack near the rival's goal, could finish with a goal neither Malikov nor Sidoruk.
Immediately this lost chance was punished: "Spartak" unsuccessfully thew out, it led to the corner shot at white-and-red goal, which "Krasnodar" performed well. The second halftime went with counter-attacks from the both teams. Every team wanted to win, but spectators didn't see the goals till the final whistle. 1:1 – draw between two Russian teams, which showed worthy and interesting football.