News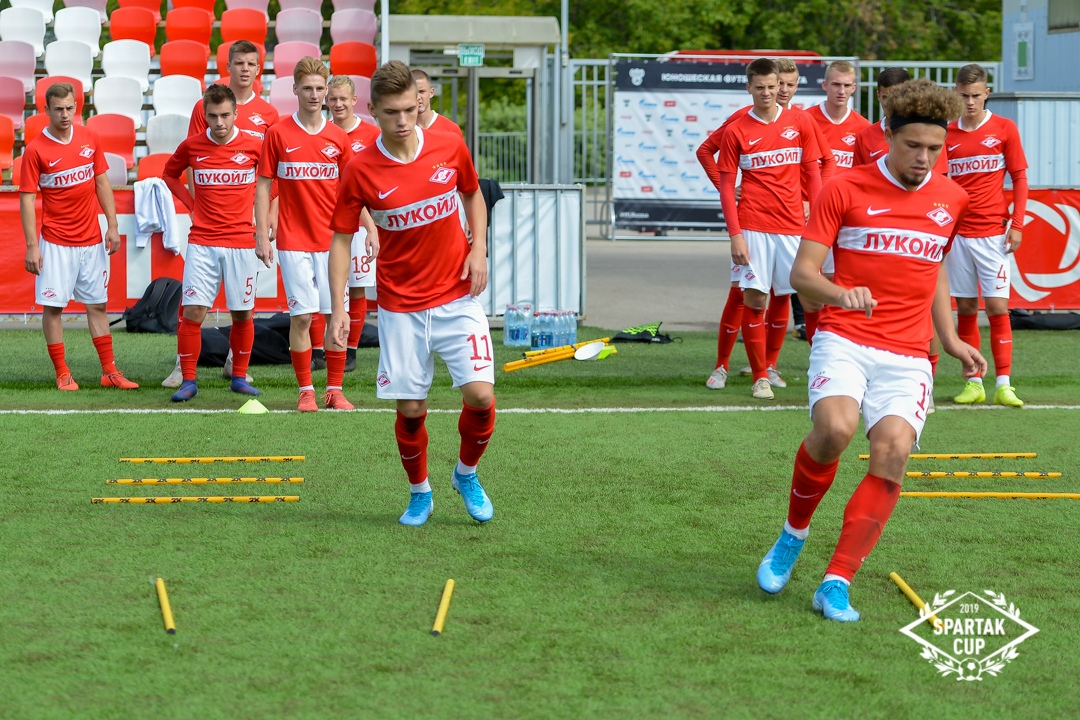 12 august 2019
News
Spartak Cup 2019 kicks-off tomorrow
Теги:
FINAL TRAINING
SPARTAK
VASHKEVICH
Red-white U17 team had the final training 24 hours before the kick-off of the International tournament Spartak Cup 2019 which is to take place in Sokoniki from 13th to 18th of August.
Atalanta (Bergamo, Italy), Beijing Guoan (Beijing, China), Dinamo (Zagreb, Croatia), Rangers (Glasgow , Scotland), Feyenoord (Rotterdam, Netherlands) as well as hosts Spartak Moscow will compete the trophy in each-to-each tournament. All participating academies will be represented by U17 teams.
— We are very glad to welcome such representative international tournament at our Academy. We feel certain pre-start excitement now because we are going to face opponents of various styles and philosophies. Anyway I am absolutely sure that our players are aiming to show their best performance during the forthcoming tournament. I saw some of the participant teams at the tournament in Qatar,
other — in SAR or during the traineeship in Italy, but yet to meet them on a football pitch, — head-coach of Spartak U17 team Vyacheslav Vashkevich said.
Red-white halfback Ilya Levchenkov admits that Atalanta, probably, seems to be the most interesting opponent.
"Also the Dutch are very interesting to play against regarding their performance at U17 UEFA Euro 2018 (last year Netherlands won the title for the third time beating Italy in final). Dinamo won't be easy to beat as well as their lads are very athletic. Moreover Croatian national team were runners-up at FIFA World Cup 2018 and that means that football in Croatia grows well. As for the Chinese, we played with some of their teams at different tournaments. They are always tactically well-organized", — he said.
"Today training went well, so we looking forward to start in pretty good mood. We will try to do our best and for sure aiming to win the trophy", — he added.
The schedule of Spartak Cup 2019 is available here.