News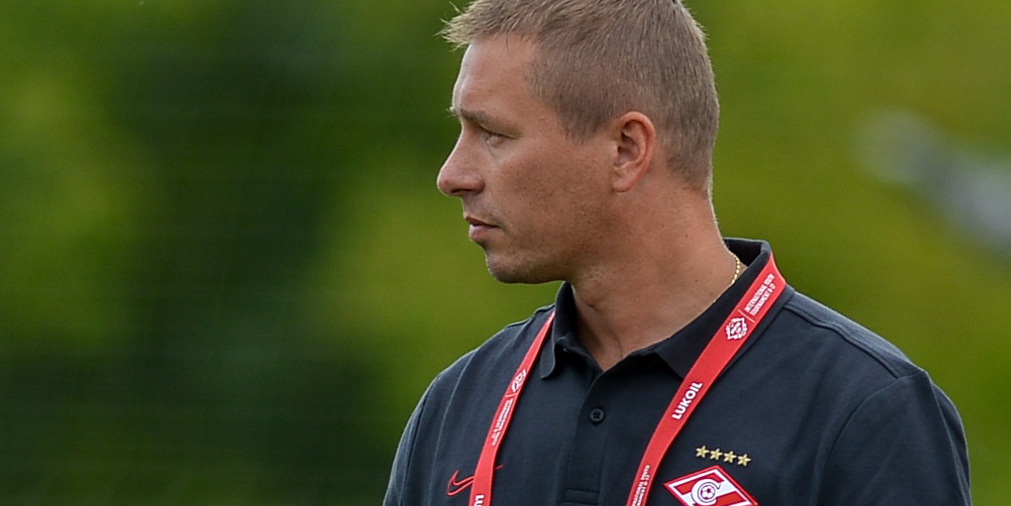 13 august 2019
News
Spartak — Beijing Guoan: Zhao Biao, Vashkevich and Golyatov post-match comments
Теги:
BEIJING GUOAN
GOLYATOV
SPARTAK
VASHKEVICH
ZHAO BIAO
Spartak head coach Vyacheslav Vashkevich, his collegue from Beijing Guoan Zhao Biao, and Spartak forward Ilya Goliatov shared their impressions on the inaugural game of the tournament where red-white had beaten opponents 9:2.
Zhao Biao, Beijing Guoan head coah:
— We are satisfied with the way everything is organized here and the weather is quite comfortable. Spartak is a very strong and well-trained team. Now we have to review our mistakes in the first match and start preparing for the next one.
Ilya Goliatov, Spartak captain:
— Spartak Cup is a very interesting tournament. Each player has an opportunity to show his skills. We are aiming to perform well and to present ourselves as players of big club Spartak Moscow. There is no easy opponents here so all the games will be interesting.
We prepared for today match with positive attitude as well as for the tournament in general. We will try to play attractive offensive football. I think today we achieved this goal – scored 9 times. Sorry to concede twice, however. Subject to review our mistakes.
Vyacheslav Vashkevich, Spartak head coach:
— First of all congratulations to my players! It was the great start and it is always important. Frankly speaking, we didn't expect to score so many goals, but anyway were eager to start in a positive way and tried to play offensive football.
To my mind, the final score doesn't reflect the course of the game. After the half-time Chinese team defended very well. We had no chances besides the episodes when we scored. On the other hand that means that we were quit good in making use of the chances gained and our efficiency was pretty high. Certain excitement effected our performance in the first half and caused mistakes sometimes.
After the half-time we played more calmly. After the send-off acted tactically well. The fourth goal unburdened us so players enjoyed the playing since the moment.
Sent-off in the early second half is the only thing that spoiled impression of the first match. We will discuss the issue for not to do the same in future and review other mistakes. However our performance after the send-off means that the team may play the same manner, maintain offensive football. We made some changes in formation and despite the lack of one player controlled the game.
Both goals conceded resulted from short loss of concentration. At the same time the opponents benefited from our failures very well.
Our goal is to win in every match and secure the first place at the tournament. We made the first step today but everything is still ahead of us. We persuade players no to forget about it.