News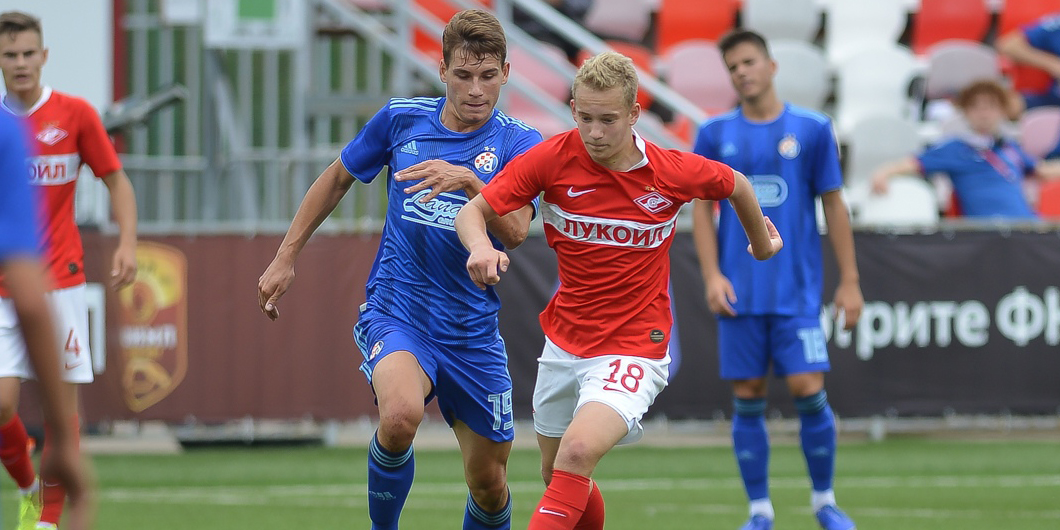 14 august 2019
News
Spartak – Dynamo Zagreb: post-match comments
Теги:
BRKIC
DINAMO
GRIGORIEV
SPARTAK
VASHKEVICH
Marko Brkic, Daniil Grigoriev and Vyacheslav Vashkevich commented on the match Spartak – Dynamo at Spartak Cup 2019.
Marko Brkić, Dinamo forward:
– It was a really difficult match for us regarding the fact that last week we played five games and feel pretty tired. Spartak scored two goals and both of them with a great pinch of luck. But it is football, such things happen.
Spartak – is the very good team with strong players. However we still have good chances for winning the tournament. We will do our best in other matches.
Daniil Grigorev, Spartak half-back:
– We saw Dynamo match yesterday and reviewed they performance. I think that they are much stronger then the Chinese team we played in the first round. But we tried to force Dynamo to play the football which is more convenient for us and succeeded.
We felt the support of our mates from the Academy on the stands. We are very grateful that they came to support us. We will go on winning for them. We have only one goal – to show our best football and win the tournament.
Vyacheslav Vashkevich, Spartak head-coach:
– Congratulations to my team for this victory! The match was rather difficult, the opponents is a very well-organized team with good tactical performance both while attacking and defending.
Our players showed quite good performance and completed properly what we had told them before the match: we asked them to press as high as possible and try to grab the ball on the opponents' side. The team performed properly and made it hot for Dynamo.
However I'm sure that we can play more aggressive. For instance, we did not shot often from outside the box despite numerous opportunities. Perhaps lads tried to improve the position but using long shot could make our attacking performance more variative.
The goal right before the half-time was crucial and encouraged us for the second one. Kolya Tolstopiatov make great pass for Golyatov who provided skillful finishing.
I am very glad that we started with to wins. But we still may improve. For sure we aim to win the tournament. But our main goal is to develop qualitative players.
Tomorrow we meet Rangers. We saw them at the tournament in Qatar but did face each other on the pitch. They have a very interesting team playing fast football. So tomorrow anticipate offensive football from both sides.