News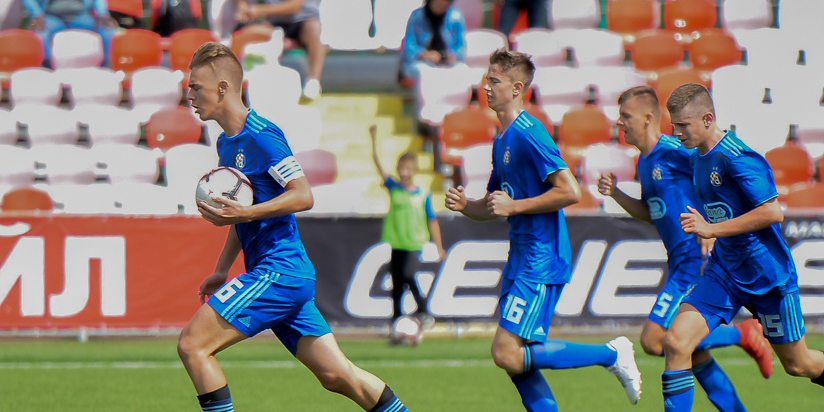 15 august 2019
News
Dutch-croatian drama
Теги:
DINAMO
FEYENOORD
With two goals in store Feyenoord failed to secure victory over Dynamo in third round match at the Spartak Cup 2019.
The Dutch youths scored first in the 3th as Mimeirhel Benita converted into goal clear one-on-one. Dynamo goalkeepers saved after the first shot but the second hit the net. It took only 9 minutes to make it 2:0. Shiloh't Zand scored the second from the corner of goal area.
Two goals conceded waked Dynamo up. First Nikola Pavlović hit the cross-bar. Right after this Dynamo had one more perspective set-piece but were yet to score.
Second half changed the situation on the pitch dramatically. Dynamo attached fiercely but still Feyenoord was close to finalize the battle but Zand missed penalty-kick. Sixteen minutes later Croatian team managed to score at long last as Halid Alghoul caught the deflected ball after Feyenoord goalie's save – 2:1.
Dynamo kept on pushing and succeeded right before the final whistle deep in injury time. Alghoul scored the equalizer after the corner-kick – 2:2.