News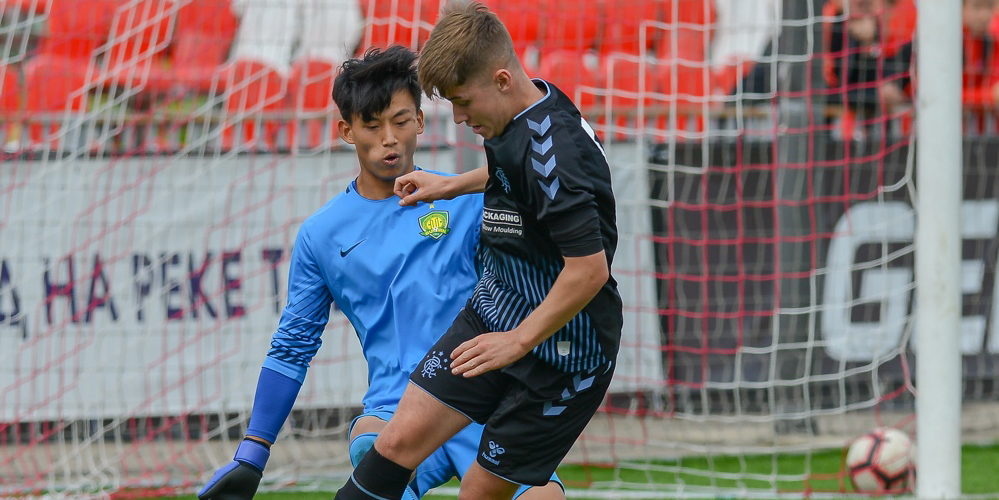 16 august 2019
News
Team from Beijing yet to win at Spartak Cup
Теги:
BEIJNING GUOAN
RANGERS
Beijing Guoan lost to Rangers in the Spartak Cup 4th round match.
Scottish team possessed the ball and territory from the very beginning but made profit of it only after 18 minutes moreover with small assistance of the opponents. Kane Ritchie-Hosler intercepted poor pass of the defender and left no chance for the keeper.
Beijing did their best to break the scenario but still Rangers we much closer to the second than their opponent to equalizer. So in 48th minute Christopher McKee scored from penalty area.
The Chinese team scored today but it was own goal by Zhao Yuhui who tried to save his team from the goal but failed. Finally Alexander Lowry make it absolutely devastating for Beijing with his goal from the close range.